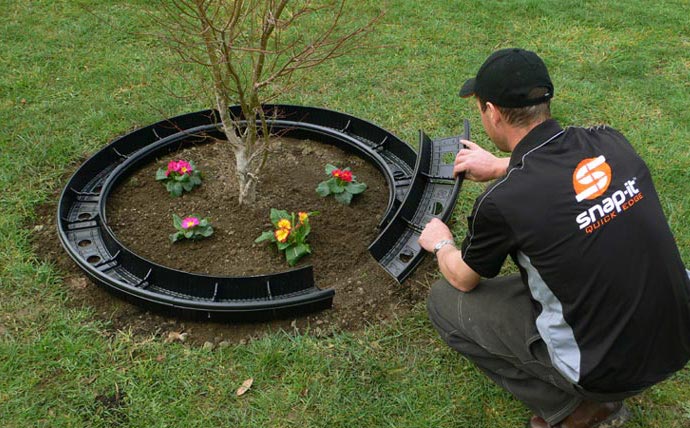 About Quick Edge
Snap-It Quick Edge
Concrete Edging Made Easy
Welcome to the easiest DIY edging system available. Snap-It Quick Edge is a simple to use sacrificial formwork system designed to create stylish, super strong concrete edging that looks great and can be done in just hours!
Snap-It Quick Edge is a plastic formwork system which, if used with reinforcing steel, creates very strong garden borders, mowing strips, path edges, driveway edges and more.
Enhance Your Home With Snap-It
The Quick, Easy to Use, Super Strong Decorative Border System
Multiple Components allow perfect, almost unlimited shapes and designs that YOU can create! Simply connect one component into another until the desired design is achieved!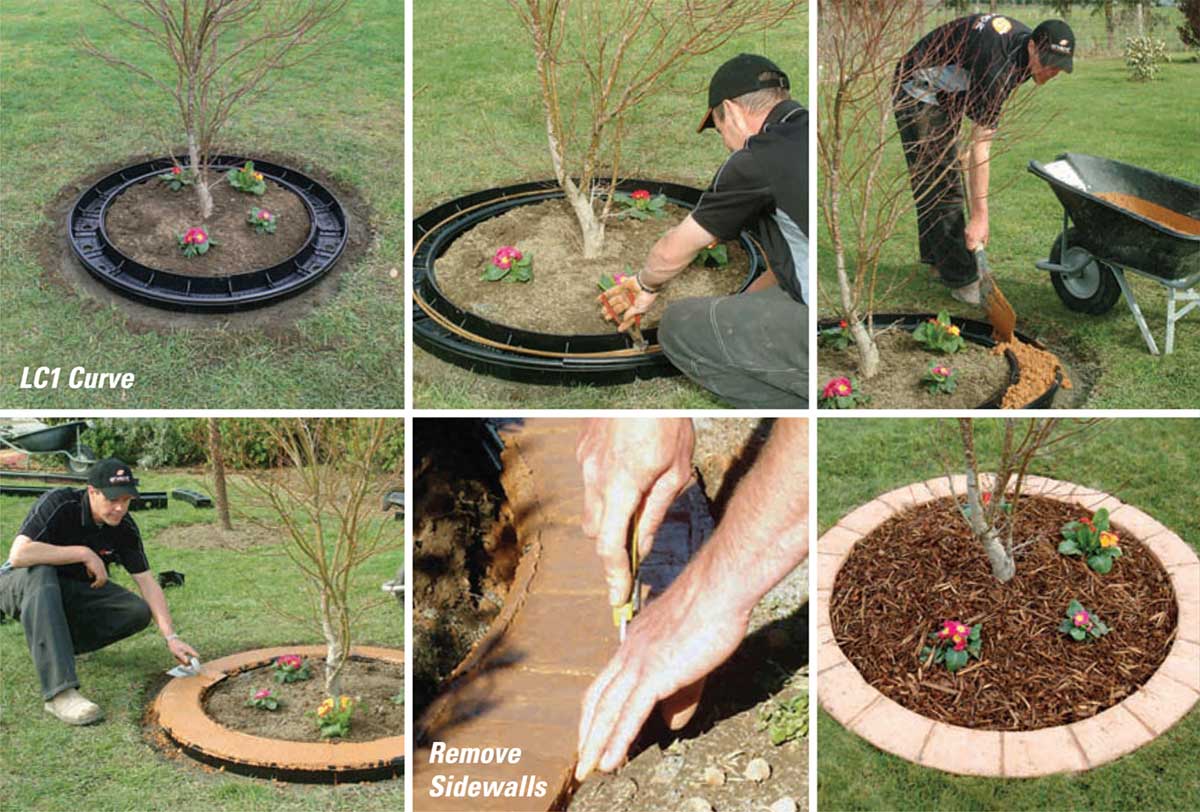 The Fast, Simple to Use, Low Cost Concrete Edging System
Made specifically for easy, no fuss installations of mowing strips, garden borders, landscape edging, driveways, and more.
The D.I.Y Concrete Boxing System
Snap-It is a landscape edge and border system for use by professional landscapers, the home handyman, and the D.I.Y user. The product was created and designed to address the need for a border system that was both economical and easy to use.
This professional system is a sacrificial edging mould which guides settable concrete and mortar mediums which may enclose reinforcing steel for added strength.
These products are revolutionary to the industry and are available now!
Did you know?
1M3 of concrete will produce 80 linear metres of Snap-It edging!
The Competitive Edge
Snap-It Quick Edge is an innovative Concrete Edging System manufactured and designed in New Zealand. Our system is a simple-to-use quality edging product that appeals to the professional landscaper and the home handyman alike.
Why Snap-It Quick Edge?
Research has shown that the company's unique edging system is a world first with many advantages over existing systems.
Ease and speed of installation combined with attractive appearance gives Snap-It Quick Edge the edge on alternatives like traditional bricks and pavers or concrete poured into difficult-to-construct timber boxing or shutter systems.
Snap-It Quick Edge is stronger than most machine extruded products and will last a lifetime!
Superior Features
The system is suited to both the professional and the DIY user.
Superior reinforcing system which is integral in cold climates where edging can fracture and step.
Componentry is very light.
It's clean and easy to use and requires no machinery.
Curves, bends and corners can be laid for perfect lines and shapes.
The finished edging can be roller stamped to replicate bricks etc.
Affordability.
Flat Rate Shipping
North Island $40
South Island $68
Spend $800 for Free Shipping
within New Zealand
Classique Plastics Ltd © 2022