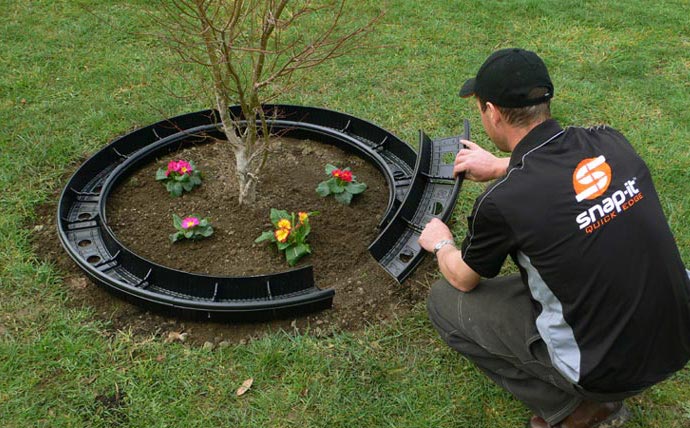 Testimonials
LifeStyle Landscaping
Sheriden Mackay N.Z.T.C.B.HORT.
Murray's Bay
North Shore City
Date 20 Aug 2006
Dear Craig,
Thank you for the demonstration of your Snap-it Quick Edge garden edging. I can definitely see the benefits of using this product. It will drastically reduce the labour time required to lay similar edging and thus save time and money.
One of the biggest bonuses is how simple it is to lay, thus enabling me to leave my staff to complete a project whilst still producing a quality finish with solid structural integrity.
I have already shown your samples of Snap-it to three of my current clients who are extremely impressed with the results.
I feel confident recommending your product to my clients and will be including Snap-it Quick Edge in my future landscape designs.
All the best with the launch of Snap-it Quick Edge, I believe you have an amazing and versatile product.
Kind Regards
Sheriden Mackay
Jennifer L Floerchinger
Jennifer L Floerchinger
Ranui
Auckland
Dear Craig and John,
I am writing to tell you how thrilled I am with my 'Snap It' garden edging. Now that I have completed the back filling and the grass I planted has grown, it just looks sensational. It is so easy to keep and run the lawn mower around.
My family and friends have all passed very positive comments and it has changed my life as far as care and energy spent trying to keep that area of my garden looking great.
John and the team installing the edging did a marvelous job and the drainage they put in has made a real difference as well, with all this rain that we have been having lately. I also rest easy knowing that the concrete has all been reinforced with steel and will be solid and secure, even when people walk on it.
It is a fantastic product and you and the team have done an excellent job. I would be happy to recommend your product to other 'would be' customers.
Many thanks,
Jenny Floerchinger
Flat Rate Shipping
North Island $40
South Island $68
Spend $800 for Free Shipping
within New Zealand
Classique Plastics Ltd © 2022